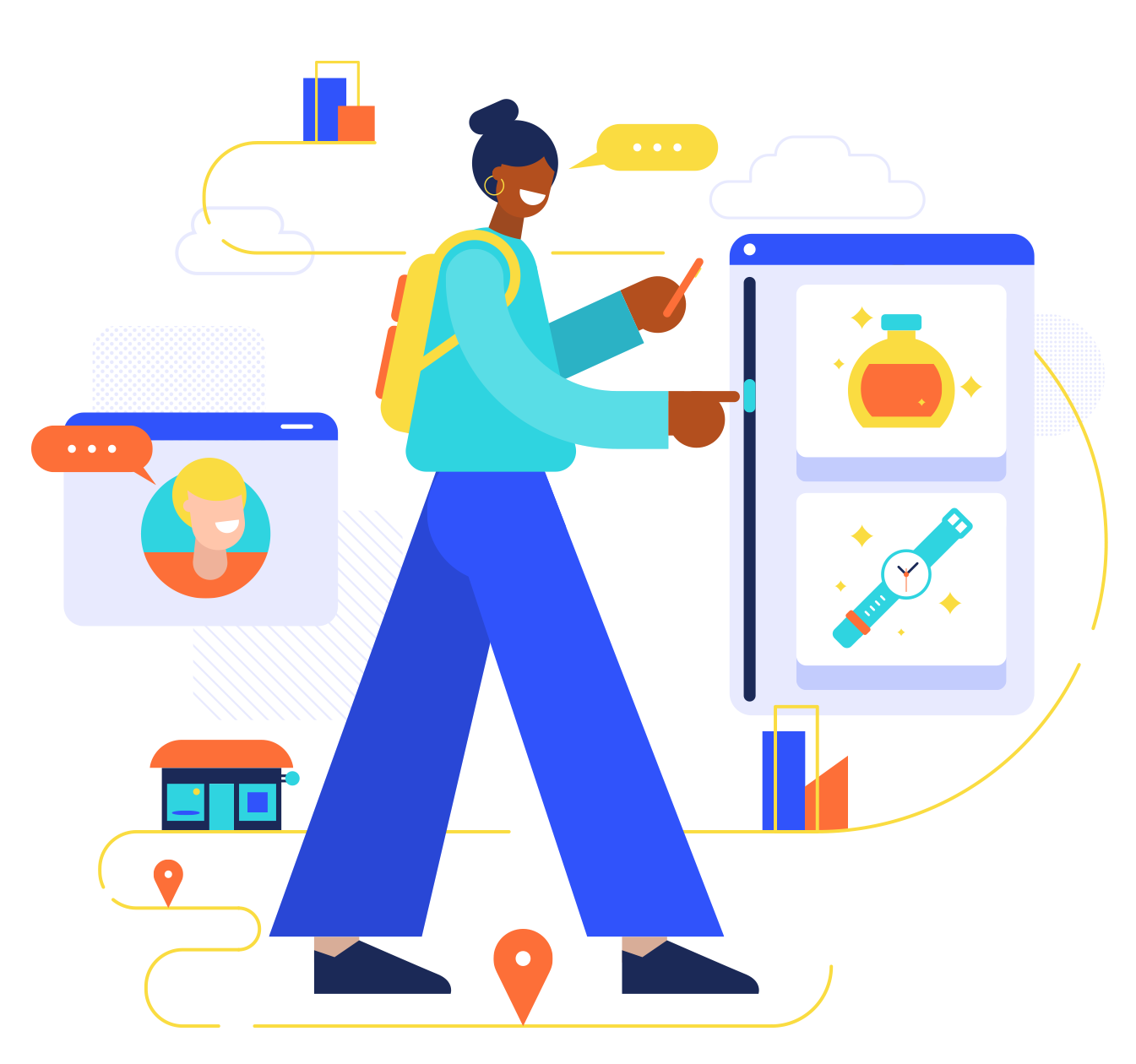 Residents & visitors
Give your residents and visitors the platform to shop locally, safely and conversationally with stores right in the neighborhood - in the helpful live-chat shopping setting almost 80% of consumers prefer.
Then have items fulfilled curbside or right to their door faster than online commerce.
Businesses & hotels
With nJoy, your businesses get everything they need to provide today's consumer fast, safe and easy personalized live-chat mobile shopping.
As your hotels attract the 83% of travelers who consider shopping key to their stay with a mobile shopping amenity, featuring your businesses, built just for your destination.